All the time, people are learning how to earn good money through affiliate marketing. This kind of online marketing has huge potential, and while there are many genuine opportunities for those who want to try affiliate marketing, there are also a lot of schemes that will only waste your money, time, and effort.
The first thing that you must bear in mind – if you don't already know – is that this venture will not make you rich without you having to do anything. You have to work hard in order to build your audience and draw them towards you by putting up fresh, unique, and informative content before affiliate marketing will pay off, regardless of the network(s) you choose to roll with.
For all of you potential online marketing superstars wondering where to find the best affiliate marketing opportunities, here are five of the best affiliate networks – trusted and often praised by the biggest bloggers in the business.
ShareASale is one of the best affiliate networks for bloggers because they offer excellent features (datafeeds, widgets, coupons) that are easy to use for 'newbies' to the affiliate scene. Even if you are new in the industry, you won't feel left out and alienated.
ShareASale got the third rank in the Blue Book of Top 20 Affiliate Networks in 2012. Affiliates can choose from a wide array of categories and as of 2014 it already has over 2,500 merchants and the list continues to grow as the company's reputation in the industry becomes more solid.
The most popular merchant categories at ShareASale include health, beauty, fashion, home and garden, electronics, and general web services. If your content is relevant to any of these fields, this might be the only affiliate network you'll ever need.
The company's mission, which has started to materialize, is to bring affiliate marketing to the masses. This has been made possible with ShareASale's easy-to-use site. The real-time updates of sales reports are also a big factor in the mass appeal of this network. This also allows its users to get customized reports that contains only the specific information requested by the affiliate marketer.
Its only downside, which can be easily dealt with, is that it doesn't give details regarding the amount of search and sorting options. It has active customer service representatives whom you can turn to if you encounter any difficulties in using the site. The company is reputable and it is clear that they are focused on making things easy for those who use their services.
LinkShare is said to be the largest affiliate network in the industry. It got the top ranking in the Blue Book of Top 20 Affiliate Networks in 2012. Its strength includes its great support, its platform, and its capabilities to reach a global audience.
It is easy to sign up and join the program, but make sure that you have your social security number or tax ID number that you use for business, in order to finalize the steps without any hassles. These details are necessary to process your payments and also for legal and security purposes. The site is easy to navigate and it has a dedicated support team, in case you would need assistance in the process.
There may be other companies that pay higher than LinkShare, but this guarantees you of continuous improvement, growth, and better chances to earn more as you remain in the network.
3. Commission Junction
Commission Junction held the second rank in the Blue Book of Top 20 Affiliate Networks in 2012. It was commended for being able to balance the relationship between the affiliates, the merchants, and the network. It is easy to use and the site is easy to navigate even for first time users. Its main advantage among its competitors is that the system is quite comprehensive and most of its deals when it comes to services and earnings, are effective. This has more features than its main competitors and it makes it easy for all parties involved to communicate directly.
The website has an easy interface and you won't have a hard time keeping track of your ads, as well as your earnings. The reports are detailed and can be accessed in real-time. It also has an efficient customer support facility that can help you get back on track whenever you feel at a loss about certain deals or features.
4. ClickBank
The most unique feature that ClickBank provides is that it allows its affiliates to promote their products in four different languages. It also enables its users to track their earnings and clients easily through the use of the ClickBank HopAd Builder. The company is known to be among the biggest digital marketplaces online. The products that its affiliates can choose to promote include software, membership sites, and e-books.
While the company has legions of believers, there are also a few who have doubts about its efficiency. Despite that, it remains among the most popular affiliate marketing companies in the industry and it consistently gets an A-rating from the Better Business Bureau.
The company gives good commission rates and it has great easy to use features for its users. The only downside of ClickBank is its customer support team that takes quite a while to respond. This may be due to the fact that the only form of support that is available is through email.
5. OneNetworkDirect
OneNetworkDirect provides its users a variety of features that are easy to understand and set up. This is powered by the largest affiliate tracking platform, which is the Direct Track. This makes it possible to give its users efficient service, detailed reports, and precise data transfer.
Aside from the ease of use, you will have higher chances of getting high commissions from software sales. It has ample choices when it comes to advertisers, which gives you more opportunities to increase your earnings. The features are efficient and easy to use. You can also opt to use the same features utilized by the company in your own website.
Its main disadvantage though is its customer support which can only be accessed through email. What you can do to overcome this dilemma is to learn what you must about the system and send your queries to its support team only when necessary.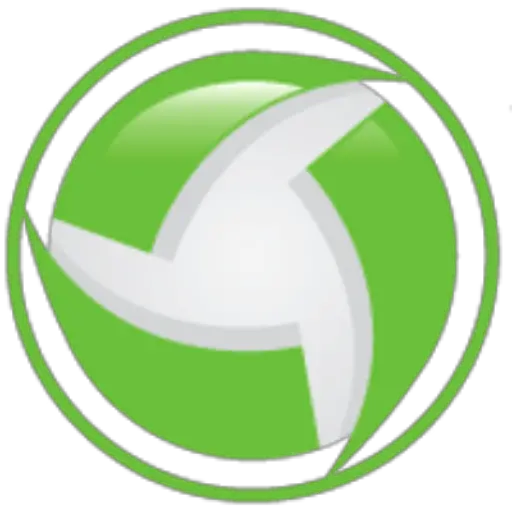 Tom Davis is a technical contributor at TechWombat. He enjoys writing on IT, open source, electronics, and other geeky arcana. Tom's always happy to reply to comments and corrections, so be nice and send him your thoughts at tomdavis@techwombat.com or in the comment section below.