Whether you've been involved in affiliate marketing for years or you're still a rookie, it always helps to look for ways to keep improving your affiliate marketing strategies.
You may already have experienced being in a rut for days (or weeks) where your click-through rate is unexplainably low and your ads won't come up during searches.
It may be time to update your methods or learn new tools that could help in keeping up with other affiliate marketers. Read on to learn more about affiliate marketing strategies that can help you attain the results you want.
1. Make sure the products you recommend are high quality
There is a curiosity that comes when customers look at advertisements. They are interested because they might see something they want or might need in the near future. Once they go through the process of inquiring about and then ordering a product, the said product must live up to the standards of the customers.
There might be instances that the customer gets dissatisfied with the goods and this is of great concern. An earned commission may be at hand but the customer's interest has waned or worse, he or she has completely lost his or her trust in the advertised brand.
This is a cause for concern because not only do you lose one customer, but that same customer might not refer the particular brand or may even have bad things to say about the brand based on his or her personal experience. The affiliate program may not earn as well and you might lose it in the end.
2. Update with new offerings, products, sales, and discounts
Consumers want something out of their registration and constant ad following. Methods that attract customers most are the discount rates, sales, and new products. Some brands even offer package deals or combined promos. These will attract new customers and keep existing customers coming back for more.
Be sure to update your ads and links to show the latest and newest offerings that could be found on the merchant's website.
3. Focus on the target audience
Is the product ideal for a certain age group? Then this must be taken into consideration. There are several internet tools that remember a customer's interest and a page he or she has noticed before.
For example, if most customers are mothers, give them a special offer exclusive to them like a good promotional package for less than the regular price. The offer will attract them because it will allow them to save money and still get the services and products they need.
4. Perform testing on your ads
Since affiliate marketing happens online, there could be a lot of factors that may lead to an ad not appearing. The website's server may be experiencing downtime. Ask for updates from the web hosting provider's tech support department and ask for assurances as to how long the downtime is expected to last.
Also, try putting yourself in the customer's shoes. Test it out or have someone do searching for you. See to it that your ads are always on the first page of search engines because most of the time, if the customer finds what he or she needs on the first page, they would not bother looking at the succeeding pages. Is the ad redirecting correctly? Is the registration button working properly?
These are little details that should be considered since these will cause problems unless they are functioning as they should. If certain issues arise upon checking, update them immediately to avoid any more errors.
5. Keep up to date with trends
New technology means new tools. There could be a newly released software tool that could help in affiliate marketing yet nobody has heard about it. Update yourself on new trends; observe what is currently making waves online. For example, more and more potential customers are going online through mobile devices instead of the usual desktop computers or even laptops.
A higher percentage uses tablets, smartphones, and other mobile devices to access the internet. With this in mind, maybe your advertisement formats should be updated so that these will be viewable and properly functioning if accessed through a mobile device.
New ad formats could increase click-through ratio which in turn leads to higher conversion rates. This also means a good return on investment for the merchants. The characteristic of being proactive will be noticed by merchants and they may give you more opportunities to advertise their brand, but before delving into a new method, research about it and be sure that everything is perfectly clear to you with regard to its function. One example of a new technology for affiliate marketing is the omni-channel.
The omni-channel is basically a stream where all actions done by consumers in click-throughs, banner ads, apps, digital out-of-home retail, and others are noted.
All actions of the consumer are remembered and in effect will be redirected to more ads similar to those he actively uses. The omni-channel makes affiliate marketing more effective because the publisher will be more knowledgeable of the consumer's "buy and register" pattern which in turn could increase lead conversion.
6. Maximize capacity
Always review all options for ads. If a certain service could be offered to registered consumers, has an e-mail advertisement been sent to inform them that they could avail of it? Merchants have to see that the best is being done to advertise their product. There might be markets that are yet to be discovered. If video ads seem appropriate for a product, then use a video when posting in social media sites. Get in the loop of what social media sites could support, what apps could offer, and if digital out-of-home retail could help consumers more effectively in the process.
Affiliate marketing is still expanding and growing; the publisher must also be open to this growth too. Explore other functions of current affiliate marketing strategies as there might be settings or additional features you may have missed.
7. Be unique
This may not apply to everyone but here's how this will work. Do something different from what the rest are doing. If it is something people will get interested in, it will go viral for sure. Always trust your instincts in advertising a product. If there is something you are unsure about, redo everything from computing possible income to modifying the look of the advertisement. In affiliate marketing, everything is visual. If customers like what they see, they would want more information.
If a new trend has caught your eye as a publisher, then maybe it is worth to try it alongside previous methods. Continue being proactive to deliver better click-through ratios and sales.
8. Treasure your network
If one of your affiliate marketing tricks is having a website that has all the advertisements, always open your network of people. Advertise it to them because they could bring you an audience that may be unfamiliar with the products or services being advertised.
Everyone is giving affiliate marketing a try so contact the people in your personal network to guarantee that the advertised products or services reach more and more people. One way or another, they will be referring it to other people in their respective personal networks.
Affiliate marketing is a serious business. Anyone who wishes to earn in this type of business must be able to adapt rapidly. Different tools, methods, and applications for affiliate marketing are being developed every day. One has to cope with changes fast enough and react to the crowd as much as be an individual.
---
Featured image by Joe from Pixabay.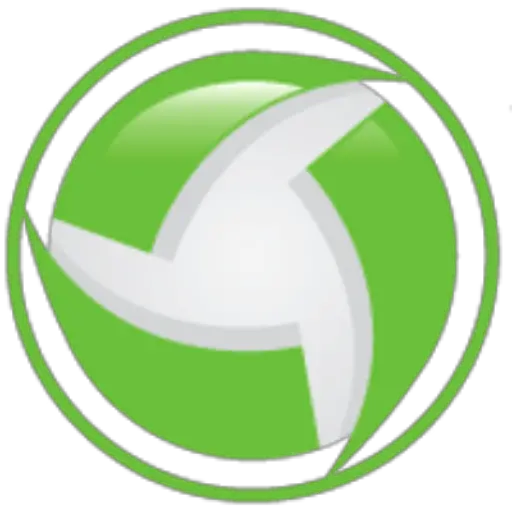 Tom Davis is a technical contributor at TechWombat. He enjoys writing on IT, open source, electronics, and other geeky arcana. Tom's always happy to reply to comments and corrections, so be nice and send him your thoughts at tomdavis@techwombat.com or in the comment section below.