15 Best Tech Blogs for Wacky and Weird Gadgets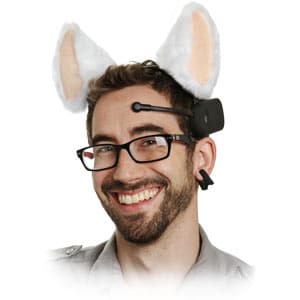 While the top tech blogs on the web today already feature all sorts of cool and sometimes weird gadgets, many of these major tech news outlets tend to focus too much on what's "hot" and not necessarily what's just plain awesome – whether it's popular or not.
And frankly that presents a problem for geeks everywhere, because it means that a great deal of truly unique, cool, and weird gadgets never get the mainstream attention they deserve.
So here's an idea: stop paying attention to the big dogs in tech publishing (you know who they are) for two minutes and check out this list of 15  wholly eclectic and seriously amazing gadget tech blogs.
Top 15 tech blogs for gadgets

Gajitz: A slickly designed tech blog with a penchant for unusual and odd gadgetry.
ThinkGeek: For the coolest gadgets and innovative electronic treats on the web.
Craziest Gadgets: Similar to Gajitz, though slightly goofier.
Coolest Gadgets: A gadget tech blog with more cool and less weird, but still wacky.
Funniest Gadgets: Sensing a pattern? Here you'll find amusing gizmos for any situation.
Nerd Approved: A geek gadget blog with tons of pop culture inspired toys and trinkets.
Inventor Spot: One of the best sites for up-and-coming popular inventions.
UberReview: An eclectic collection of ubercool tech toys and electronics.
The Green Head: A life-style oriented gadget blog catering for the whole family.
Technabob: Wicked tech toys and yummy gadgets for all kinds of geek.
Crooked Brains: A tech and design blog with themed roundups of wacky gadgets and accessories.
Makezine: A tech e-zine showing off the coolest gadgets by DIY enthusiasts around the world.
Hacked Gadgets: Featuring all sorts of gadgets… hacked.
Hack a Day: Daily hacks for electronics, gadgets, computers, cameras, and more.
Med Gadget: "The medical revolution will be blogged." Health gizmos coming soon to a clinic near you!
And that concludes the 15 best tech blogs for weird and cool gadgets on TechWombat's radar (for now). See anything missing? Leave your own suggestions in the comment box below!