Are you an indie dev sitting on your first completed Android app, but you haven't a clue how to market it?
Be cool, everyone starts out like you – including many one-hit wonder devs who struck a chord with millions of Android users and got filthy rich overnight.
While you may think Android app marketing is a job for the pros, there is no need to enlist the services of an expensive app marketing company. To get your app marketed successfully, you simply need time and dedication.
If your first attempts fail and you firmly believe in your app's usefulness, don't be discouraged. In marketing, there is always a way. You simply have to figure out what works to get people interested and keep pushing that. By the process of elimination, the more times you fail, the more progress you have made.
Ready to start raking in those downloads on Google Play Store? Excellent. Here are the top 10 ways to market your Android app.
1. Build a website / landing page
You have the skills to develop an Android app, so you're likely smart enough to create a simple website or landing page for it.
A landing page is a web page with one purpose: to introduce people to your app and get them interested enough to download it, or read more about it. Your landing page needs to be exciting, concise, and above all, persuasive.
If you're not interested in coding your own site, there are many affordable landing page templates that will allow you to plug in your content and pitch your app with ease. Ensure that the site is mobile-optimized and responsive, because your visitors will mostly be on mobile phones.
2. Write a blog
Writing your own blog is not only a great way to market your app but it can be a lot of fun, too.
Make it a personal journal where you share news, stories, and announcements with your users. This is a great way to show people that you are serious about your craft and aren't just another fly-by-night developer.
You are free to write about anything on the blog, however you should try to keep it relevant to your app and what it's about. If there is anything users should be informed about – i.e. policy changes, server maintenance, etc. – let them know in a blog post.
3. Create a promo video
Look at the top mobile apps on Google Play Store and you'll notice that many of them include a short promotional video about the application and how to use it.
Displaying a promo video on either the Play Store or your landing page will aid you enormously in your pursuit of new users. A video can give your app that shiny, professional feel and allows you to effectively connect with your target market. Explaining your app and its features in video format will also help retain users who downloaded the app but got confused and abandoned ship out of frustration.
There are two important reasons why you will want to invest in social media marketing. First, making a Facebook page or Twitter profile for your brand is a great way to attain a following of loyal fans.
These users will be quick to spread word-of-mouth promotion for your app, especially if properly incentivized (think: giveaways). Not only that, but once you start promoting your next app, you will already have an interested and eager audience.
The other way to profit from social media is through advertising. Advertising on social media is highly targeted and can really pay off once you've found the right demographic.
5. Compile a Press Kit
A press kit may not be your first thought if you're a new developer with only one mobile app to market. However, it's the smartest step you can take if you're keen to get your app some real attention.
Press kits are not difficult to create. Simply write a biography of your app or brand that highlights who you are, what you do, why you do it, and what you have achieved so far – how many users you have, what awards you have won, past press coverage, and so on.
Once you have a sparkling biography, bundle it up with screenshots and a video of your app and put everything in one place. Then, place a link to your press kit from your home page so that interested journalists can easily access the info needed to write a story about your app.
6. Get featured / reviewed
One of the best methods to market your mobile app is getting it featured in a high authority blog or news site. Easier said than done, but not impossible! If you've done your homework and compiled an attractive press kit, you're halfway there.
Contrary to popular belief, mobile app review sites don't spend all day searching for the newest software to fawn over. Okay, some do, but if you want to get your app noticed you have to put in a bit of legwork here.
What you'll want to do here is make a shortlist of websites and blogs that you think will be interested in reviewing your app. Jot down the names and social media accounts of all the writers who have covered apps in the same category as yours.
Next, craft a brief, polite letter introducing yourself and your app, and ask if they would like to review it. Sign off with a link to your press kit, and hit "Send".
7. Start a contest
A tried-and-true way to get people engaged with your app is to run a contest or giveaway promotion. This is where a bit of creativity comes into play.
Decide on a social platform to host the contest, whether it's Facebook, Twitter, Instagram, or wherever your existing and potential users hang out. Once you've found your crowd, think about the different ways people use your app and figure out how you can incorporate it in a competition.
The purpose of your contest should be two-fold: first, to get people using your app in the first place, and second, to entice them to spread the word using their own creativity.
Challenge your users to come up with a video, photo, or other social-friendly content that features them using your app to solve a problem or just to have fun. Remember to keep it simple with rules like "include the hashtag, #myapp" to increase the contest's social reach.
8. Sharpen your SEO
Search Engine Optimization (SEO) is a continuous process of getting your app the best possible ranking in search engines. Most people use Google, so your SEO efforts must focus on Google, but shouldn't be limited to it. Bing exists, too, you know.
The best way to get your SEO up to scratch is to do research on what terms people use to find apps like yours on Google. This can be done by looking at search traffic via Google's free AdWord Keyword Planner tool, or by querying Google yourself and making note of the Related searches at the bottom of the results page. Another neat way to find what people are searching for is through SEMScoop's Keyword Tool, which can help you discover relevant keywords and figure out how easy or hard it will be to rank for those keywords.
When you've gathered a handful of relevant search terms that have a decent amount of traffic, add those keywords or phrases to your app's website, landing page, or blog. Use the terms in an obvious way (e.g. in a title or heading of a blog post) but also make sure it sounds natural.
9. Do ASO research
App Store Optimization (ASO) is similar to SEO, but your work with ASO is to figure out what people are searching for in the app store itself. If you want to rank well in search results, good keyword usage is necessary in both your title and app description.
How do you know what people are searching for in Google Play Store? There isn't as much data to get your hands on compared with SEO, but there are ASO research sites that can give you an inkling.
One such tool is the App Store Optimization Tool. This site lets you type in a root keyword and shows you all the different autocomplete suggestions that the app store search spits out. Note all the suggestions relevant to your app, and mix the best keywords into your title or description.
10. Ask your friends for a rating
Sometimes all you need to get the downloads flowing is to have a few good ratings by real people. In fact, this is an easy way to get your app ranked higher in the Play Store search.
Tell your family, friends, or work colleagues about your app and ask them whether they could do you a favor and download it. Be sure to let them know that a rating or quick review on the app store would be greatly appreciated.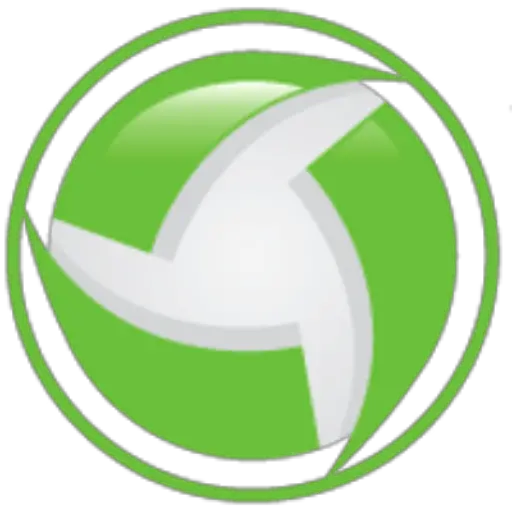 Tom Davis is a technical contributor at TechWombat. He enjoys writing on IT, open source, electronics, and other geeky arcana. Tom's always happy to reply to comments and corrections, so be nice and send him your thoughts at tomdavis@techwombat.com or in the comment section below.