2012 was a tremendous year for the hobbyist 3D printing community. Thanks to cheap personal 3D printers entering the commercial market from all corners (and a few Kickstarters), 3D printing in 2013 is now at the crucial stage where the cost of a basic 3D printer equals that of many high-end enterprise 2D printers. In other words, it is almost as cheap to print actual things as it is to print text and pictures of things.
Although the cost of materials used in the additive manufacturing process of 3D printing is still prohibitively expensive for many, nowadays anyone can get set up with a functional 3D printer to use in their home for less than $2000. Considering that's roughly the same price as a couple of PlayStation 3 consoles, it's not hard to see why the 3D printing scene is so optimistic about the future of personal, "plug-and-play" 3D printing.
Here are TechWombat's top picks of the best low-cost 3D printers of 2012.
The 3rd Generation Solidoodle is a 3D printer launched by Samuel Cervantes, a former MakerBot executive, and was designed with affordability and the mass market in mind. At $799, not only is the Solidoodle dirt-cheap, but it's impressively durable too.
Build Volume: 8″ x 8″ x 8″
Materials: ABS, PLA
Price: $799
The Printrbot came about due to a rather successful Kickstarter in December 2011, having raised over $800,000 of its $25,000 funding goal. In 2012 the creator of the Printrbot, Brook Drumm, took the original 3D printer to new heights (literally) with the Printrbot Plus, which features a larger build volume (8x8x8) and other improvements.
Build Volume: 8″ x 8″ x 8″
Materials: ABS, PLA
Price: $699
3. Cube
The Cube 3D Printer, made by industry giant 3D Systems, is an awesome and inexpensive personal 3D printer intended for complete beginners to the 3D printing world, as well as the more casual hobbyists. Although the build area is smaller than most others in its price range, it is extremely easy to use and sports a fitting science-fictionesque visual design. Recommended for first-timers and fun-lovers.
Build Volume: 5.5″ x 5.5″ x 5.5″
Materials: ABS, PLA
Price: $1399
The Up! Plus is a personal portable 3D printer made by PP3DP with a minimalist yet highly pragmatic product design. It weighs considerably less than its close competitors, which makes it a great option for those who need to move it around a lot – even if it's just to show it off to their friends.
Build Volume: 5.5″ x 5.5″ x 5.3″
Materials: ABS
Price: $1499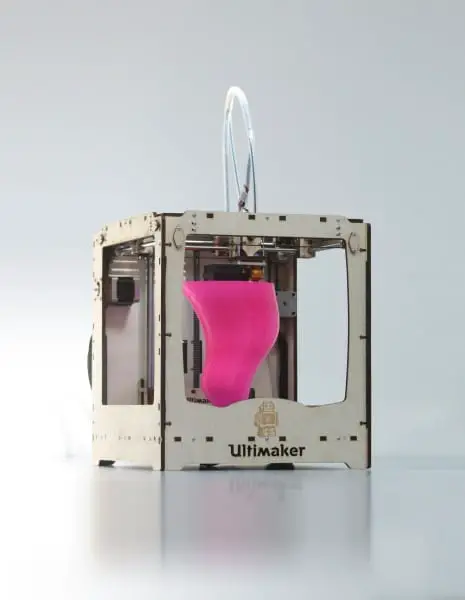 Topping off this list of the best cheap 3D printers on the market is the Ultimaker – a surprisingly high quality personal 3D printer with greater accuracy, speed, and size compared to the others in its class. Granted, it is the priciest of the lot, and only manages to come in at under $2000 if you're willing to buy the DIY kit which you'll use to assemble the 3D printer yourself. But if you're buying a 3D printer to make things, you ought not to mind having to make your own 3D printer.
Having been available as a kit since 2011, the Ultimaker makes the list because they have recently begun shipping ready-made assembled printers (as of late 2012).
Build Volume: 8.2″ x 8.2″ x 8″
Materials: ABS, PLA
Price: €1194
And that wraps up our roundup of the best cheap 3D printers of 2012. If the 3D trends we've been seeing seeing over the last few years carries forward into 2013, we'll be looking at an updated list in a few months' time. Stay tuned.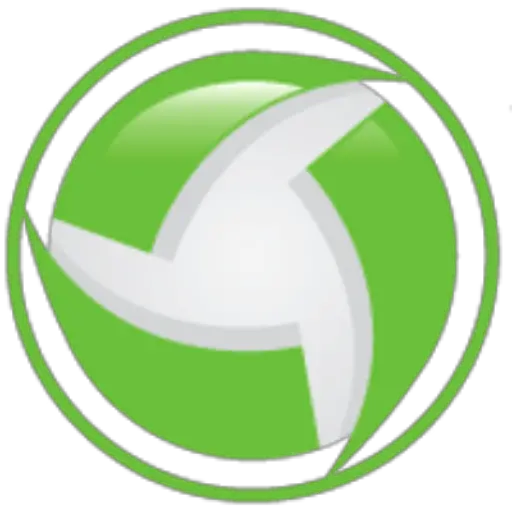 Tom Davis is a technical contributor at TechWombat. He enjoys writing on IT, open source, electronics, and other geeky arcana. Tom's always happy to reply to comments and corrections, so be nice and send him your thoughts at tomdavis@techwombat.com or in the comment section below.