Gamers on the go who are ready to replace their trusty old laptops are no doubt eagerly scouting the web for MSI GT 70 Dragon Edition reviews. It seems that the majority of both diehard gaming enthusiasts and industry bloggers still aren't tired of praising Micro-Star International's GT Series notebooks.
The problem with most write-ups about such a powerful device as the MSI GT 70 Dragon though, is that the comparisons often lack the context to fully convey how amazing this laptop is.
Want to know what all the fuss is about? Keep reading for the scoop.
MSI GT 70 0NE-609US: Core Specs that Impress
To properly compare this notebook with its competitors, let's first review the MSI GT 70 Dragon's key specifications:
Intel Core i7-3630QM CPU, clocked at 2.4GHz.
16GB DDR3-1600 RAM, specific timings unknown.
Nvidia Geforce GTX 680M dedicated GPU, fueled by 4GB GDDR5 VRAM.
256GB SSD alongside a 750GB SATA HDD.
17.3-inch no-glare display, with a maximum resolution of 1920×1080.
Just by looking at these specs alone, it would be safe to say that gaming will be seamless. The i7-3630QM is one of the top laptop processors and it is only bested by the i7-3720QM. Even when pitted against some of the most powerful desktop CPUs such as the AMD FX-8320 and the Intel Core i7-2600, the notebook's processor would be able to compete head to head. The i7-3630QM has a PassMark benchmark of 7,687 while those of the FX-8320 and the i7-2600 just hover slightly above 8,200.
True performance aficionados, especially the FPS gamers, will be thrilled by the GTX 680M's inclusion in the new MSI GT 70 609US model. Not only does it consistently max out performance benchmarks, but you also get the added advantage of Nvidia's latest proprietary technologies. While AMD's current top-tier offering – the Radeon HD 7970M – might be marginally faster than the GTX 680M in certain aspects, the latter comes with PhysX support and has a much lower TDP (Thermal Design Power) rating.
The GT 70 Dragon is also equipped with a relatively new adapter technology that automatically adjusts network allocation depending on application priority. The sufficiently-sized display, the high-speed SSD, and the abundance of RAM further eliminate any doubt about the power of MSI's product.
As for the design? The Taiwan-based manufacturer collaborated with SteelSeries on this one, which means that the MSI Dragon's shell is sturdy, responsive, and undeniably stylish: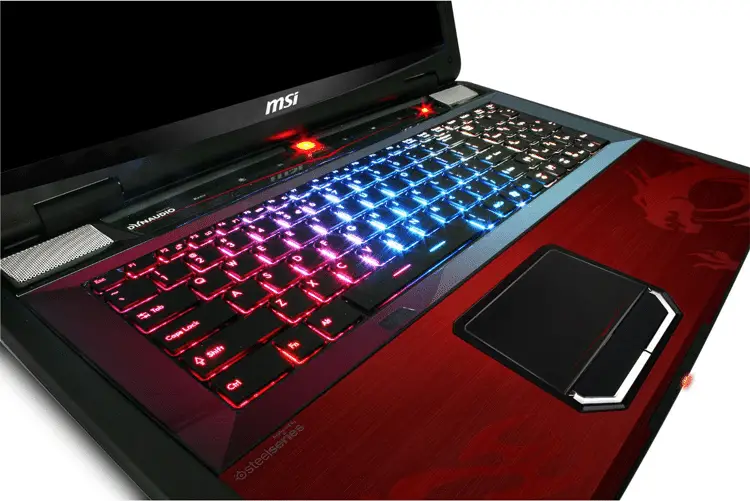 Blazing Past the Alternatives
It has already been made obvious that the laptop's components are a cut above the rest. An important question remains though: would Micro-Star International's top-of-the-line gaming solution be able to compete with similarly priced products?
The GT 70's closest rivals are the ASUS G75VW-DS72 and the Alienware MX18 R2. ASUS' notebook costs about the same as the GT 70, but fails to match up performance-wise due to a slower CPU (i7-3610QM) and GPU (GTX 670M) .
The Alienware MX18 R2 is slightly faster than ASUS' offering. For one, Dell's subsidiary managed to fit an i7-3630QM into the device. The MX18 R2 also makes use of a GTX 675M graphics chip. Once again though, if these specs are compared with those of MSI's complete mobile gaming product, it becomes clear which is superior.
While some would surely say that Alienware's laptop is a better pick since it has an 18.4-inch screen, it would be best to keep in mind that the Alienware lacks SSD and only has 12GB of RAM.
The Expected Conclusion
At this point, it's easy enough to list the main benefits of choosing the MSI GT 70:
Future-proofed for new games.
Seamless gaming experience.
Bragging rights, specs-wise.
Seriously stylish, looks-wise.
Now, given that the laptop is going for almost 3 grand (USD), it is safe to say that a true challenger to its dominance will likely not arrive on the market anytime soon. Overall, the verdict of this MSI GT 70 Dragon Edition review is simple: those who only want the best will not be disappointed. It's expensive, but you'll be getting all the value you paid for.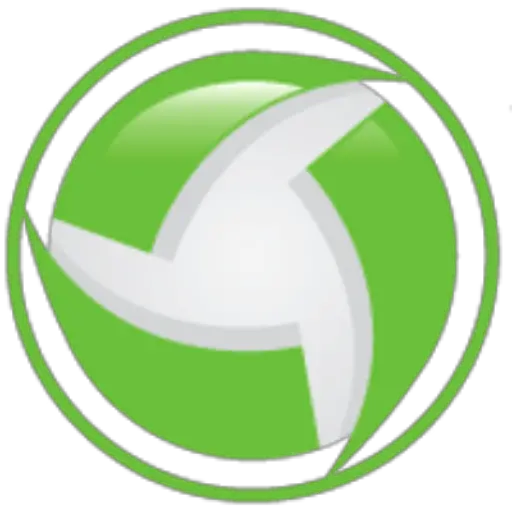 Tom Davis is a technical contributor at TechWombat. He enjoys writing on IT, open source, electronics, and other geeky arcana. Tom's always happy to reply to comments and corrections, so be nice and send him your thoughts at tomdavis@techwombat.com or in the comment section below.