Infusionsoft is a marketing automation software company that was launched in 2004. Like many similar B2B companies, Infusionsoft had humble beginnings and they understand how hard it is to start a small business. This is part of the reason they developed a product that can help small businesses in getting and keeping new customers in the first place. While this can be done without the Infusionsoft tool, many business owners would agree that they would need to sacrifice their time for the family and other things just to keep up.
In a nutshell: How Infusionsoft works
Infusionsoft is an easy-to-use and helpful set of applications for small business entrepreneurs. In simple terms, it makes marketing automated. It can help you attract customers and sell online. Anyone can do this, right? However, one will need to spend days to do so. You wouldn't with Infusionsoft. Another advantage is that you can earn more when you automate marketing than when you do it manually wasting time that you should have spent elsewhere.
The Infusionsoft software package is a combination of various tools that business owners need for sales and marketing. It is all-in-one marketing software. It combines e-commerce, CRM, and email and social media marketing tools. It also has a reporting function where all your essential stats are viewable within widgets. You can get data regarding customer behavior, and on the partner side you are provided with email templates, custom fields, link generation, and more.
Social media functionalities of Infusionsoft
The software allows you to create and manage Facebook contests and promos. You can publish Facebook tabs and covers as well as Twitter backgrounds. You can also create posts or tweets in advance and schedule when they will be posted. You can then track conversations as well as monitor views and shares.
Infusionsoft's online selling tool
The system gives you several options for your storefront. It automatically displays up-sell offers, free trial or discounts to your customers depending on their buying behavior. This tool takes care of targeted offers on the order form, improving conversion rates tenfold compared to using non-targeted offers.
Lead generation and contact management
Infusionsoft allows users to access contact information and leads in one place. The customer's behavior or activity since they first visited your business site is recorded. The contacts can then be grouped for communications in the future. You can also import contacts from other programs like iContact, Outlook, Constant Contact and AWeber. A neat bonus is the ability to run a built-in tool to clean up duplicated contacts.
Infusionsoft paired with other marketing tools and services
The Infusionsoft API allows the user to connect Infusionsoft with other applications or programs such as GroSocial and CustomerHub. While the software can provide e-commerce solutions, some small business owners may already have a third-party shopping cart. This can be connected to Infusionsoft.
What's good about connection and synchronization of Infusionsoft with other add-ons is that even if one fails or has an issue, the others would still work just fine.
Is it budget-friendly?
Infusionsoft is certainly budget-friendly as you can scale up whenever you need to. One can choose from three plans based on both needs and budget. The Standard plan costs $199 a month. Its features include capturing leads, automating marketing and managing customers. You can have two users and up to 5,000 contacts. You can send 500,000 emails a month. It also includes landing pages, web forms, CRM, and lead scoring and routing.
The Plus plan ($299 a month) includes everything in the Standard Plan plus shopping cart, order forms, post-sale automation and affiliate programs. In addition to that, you can have three more users and 15,000 more contacts.
The Premier plan costs $499 per month. It is much like the Plus plan aside from that you can have up to 10 users and 100,000 contacts.
The downside of Infusionsoft
While Infusionsoft proves to be the best sales and marketing so far, some couldn't help but notice its downside. Though it is budget-friendly and not difficult to use, it is available only in English. It does not support Chrome and Safari web browsers, too. If you can overlook these drawbacks, then you should be fine with Infusionsoft.
Support and coaching
Infusionsoft is more than just software. If you want to use it, you will also have a team comprised of a coach, copywriter and designer as part of the Kickstart Service Package. They will take care of doing what you need to get done.  The service package costs $1,999 (Gold) or $2,999 (Platinum).
Your Kickstart team will work with you to identify the challenges of your business and create an Infusionsoft-centered plan. This is why it does not matter if you do not have experience or know-how in online business. The copywriter and designer will take care of setting up your site that you can develop in the future. It takes only 30 days to get everything done. What they will set up for you can already make money for you. Of course, you can make some changes that could bring in more profits.
Aside from the Kickstart Service Package, businesspeople using InfusionSoft can also choose to attend online workshops and product trainings. There is the Infusionsoft University in Arizona. You can also join other users in the Virtual Academy and InfusionCon.
Infusionsoft also has a Help Center where you can read articles and discussion forums or watch videos for answers to the most commonly asked questions. One can also get help via phone, chat or email.
Benefits and projected results
The use of Infusionsoft is very common for small business owners in the United States and several other countries. This is primarily due to the unbelievable results. Most could see 300% improvement on their revenue when they started implementing Infusionsoft. This is because of how the system automates email and social media marketing, which is by far two of the most effective forms of online marketing these days. It informs consumers about your brand and updates former customers about what's new in your business via email or social media.
Infusionsoft is the all-in-one software that you need if you want more profits. It is affordable with three plans to choose from. The mandatory Kickstart service package might be expensive but it essentially gets everything done for you. Infusionsoft takes care of your sales and marketing while you take care of other things. Once it is set up, you can even leave your business for a while to do other things. The software will take care of your social media posts, offering discounts or free trials to your customers, and tracking your visitors' behavior on your site. Once you're back, you can view reports and plan your next move.
Did you find this Infusionsoft review useful? If you're still unsure whether it's the right purchase for you, then try the official demo by Infusionsoft, which previews everything you need to begin automating your small business marketing today.
---
Featured image by Mohamed Hassan from Pixabay.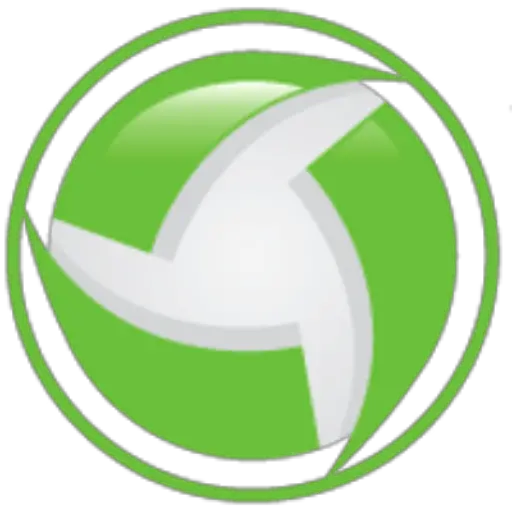 Tom Davis is a technical contributor at TechWombat. He enjoys writing on IT, open source, electronics, and other geeky arcana. Tom's always happy to reply to comments and corrections, so be nice and send him your thoughts at tomdavis@techwombat.com or in the comment section below.