An IT Consultant is a professional working within the IT industry whose main aim is to help businesses overcome any problems with their information technology products, or to improve their current processes.
It is one of the broadest job titles in computing management, as the consultant must be proficient in a number of areas. As well as a strong technical background, a successful consultant will need to be expert in the field of project management and customer liaison in order to carry out their role successfully.
What is the role of an IT Consultant?
When an IT consultant is brought in to manage a project in a company, the client will have a set requirement, which the consultant is expected to carry out within a predetermined time-frame and of course, budget. The first thing the consultant needs to do is assess the feasibility of that project and find out what work needs to be done to achieve success. Then he or she must manage both staff and client alike to complete the project efficiently.
As this job is so wide-ranging, the skills that you will need to be a good IT Consultant are also broad. The most important proficiency to have initially is a technical skill, as this is what everything else will be based upon and as far as the technical part of the consultancy role goes, it can be generally thought of as being split into three main fields: hardware, software and business architecture.
In addition to this, good communication abilities are essential as the consultant will need to be able to discuss many aspects of the project with the client and the team that will be working on it for them. This means that leadership ability as well as being able to work well within a team, advisory and persuasive language skills are fundamental aspects of this work. Finally, the consultant will be expected to have expert business knowledge and be able to project manage well enough to ensure the smooth running of the job.
Do you have what it takes?
In order to be successful, the IT consultant should have a thorough grounding of their chosen technical subject but still be able to discuss it with clients that do not necessarily have an in-depth knowledge of it themselves. They should be able to manage a team well in order to help them implement their project accurately and on budget.
If you like the sound of having a career that will be completely different every day, setting new challenges and hurdles to overcome then this may be the job for you. The sort of person that this role would suit is someone who would be able to use their technical skills to their client's advantage. They need to be able to see the bigger picture so that they can understand what the client wants or needs and how best to achieve that. It can seem a bit like being a jack-of-all-trades as there are so many parts to this job but if you enjoy solving problems then this could be the career path for you.
The essentials
As a starting point if you are interested in this career, it will be essential to become proficient in either technical languages or hardware implementations. You can do this at university or while working for a company that will give you on-the-job training. Once you are working in a technical area, as your career progresses you will become more and more involved in the day-to-day running of projects. This includes being involved at the inception of a project, through the systems analysis stage, testing and implementation.
To improve your communication and leadership skills you should always make an effort to play a part in client discussions. And while getting more experience, you will eventually move away from managing individual projects to overseeing them in a more strategic way.
Choosing the right career path
Once this experience has been gained, there are choices that you can make about the type of company you will work for. You could choose to work in a small company as the sole IT consultant or for a larger company as part of a team of consultants. There are also outsourcing IT Support companies and working for one of these will allow you to gain experience in many different areas of expertise and at many different firms.
Personally, I believe that if you want to learn quickly then you should consider working in the services sector. There is no shortage of companies to choose from online, I would advise searching by region using terms such as "IT Support London" or similar.
There is also an opportunity for you to strike out on your own and become a self-employed consultant.
Get qualified
If you would like to improve the skills you have then you can study for additional qualifications which, as well as giving you broader knowledge, when listing them on your CV will also make you stand out from other similar job candidates. Microsoft have a range of qualifications under their MCSE umbrella (Microsoft Certified Solutions Expert — not to be mistaken for the now retired Microsoft Certified Systems Engineer).
These include such courses as server infrastructure to the more wide-ranging business intelligence and communications platform. They are widely respected within the industry but they have to be renewed every three years to ensure your skills are kept up-to-date. See the Microsoft website for more information on the MCSE certification.
Another excellent IT consultant certification to look into is the PMP (Project Management Professional) certification. The PMBOK Guide 5th Edition will be a good start for aspiring Project Management Professionals. Similarly, for those skilled in Linux, it may be wise to get qualified in one of the top certifications for Linux sysadmins.
The importance of Project Management skills
Being able to project manage successfully is key to consolidating all of your skills. One of the best methodologies is the Prince 2 (from the acronym Projects in Controlled Environments) Project Management qualification which can teach you the process of project management from the initial business justification, planning and organization to ensure a successful outcome in time and on budget without affecting the quality.
Conclusions
Currently, because of the recession, companies have been reorganizing and downsizing and that can only be good for the IT consultancy profession. In an effort to save money, large corporations are increasingly keen on not retaining consultants on their permanent staff. It is more advantageous and cost effective to outsource instead and bring a consultant or consultants in when required for specific projects. This ensures that the consultancy business remains in demand and will continue to be a lucrative career for those talented enough to fulfill the client's wishes.
If these skills interest you and you think you have the right talents for becoming an IT consultant, then many opportunities will allow you to have an interesting, varied and fulfilling career.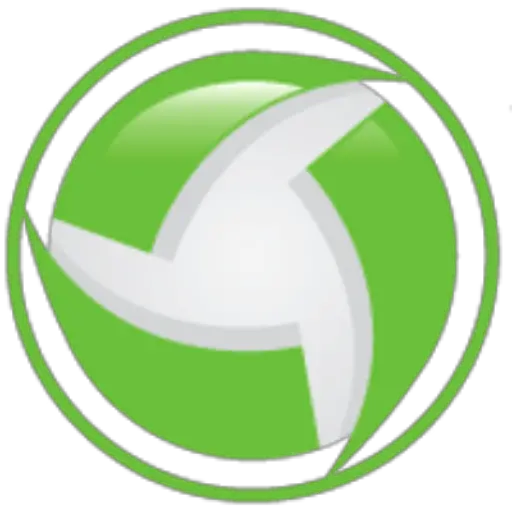 Tom Davis is a technical contributor at TechWombat. He enjoys writing on IT, open source, electronics, and other geeky arcana. Tom's always happy to reply to comments and corrections, so be nice and send him your thoughts at tomdavis@techwombat.com or in the comment section below.