It's no secret that the IT industry has opportunities aplenty for those who know their way around Linux. From sprawling data centers to boutique developer studios, Linux system administrators — or "sysadmins" — form part of an essential workforce that keeps businesses, and the software that powers them, running smoothly and efficiently.
Yet, for many junior Linux sysadmins who are just now stepping into the field, it can be tough to get a foot in the door without proof that you know your stuff.
This article will help you decide your next move towards career success by covering six of the best Linux certifications for beginner sysadmins in 2023 and beyond.
Because Linux OS's are free to use, anyone can make a start on their career by bootstrapping on a shoe-string budget — i.e. with nothing more than a PC and a free copy of a Linux-based distribution such as Ubuntu, Debian, CentOS, or Red Hat.
And because of its open source nature, Linux users can tinker and tweak the OS to their heart's content, making it easy to become an expert through pure experience and a dash of curiosity.
These factors (coupled with an overall average salary of $93,430) make Linux system administration an attractive career choice for those heading into the world of professional IT work without a college degree or extensive mentorship. However, even though practical experience is a huge bonus on your resume — and something that employers will look for when evaluating Linux sysadmin candidates — industry certifications remain the gold standard when it comes to proving that you can handle an organization's IT systems.
As a beginner Linux system administrator, there are several authoritative Linux certs you can choose from to get your career in gear. Our picks of the top Linux certifications for junior sysadmins, based on current trends and forecasts include:
CompTIA Linux+
LPIC-1: Linux Administrator
LFCS: Linux Foundation Certified System Administrator
RHCSA: Red Hat Certified System Administrator
SCA: SUSE Certified Administrator
Oracle Linux 5 and 6 System Administrator
Read on to learn more about each of these certifications.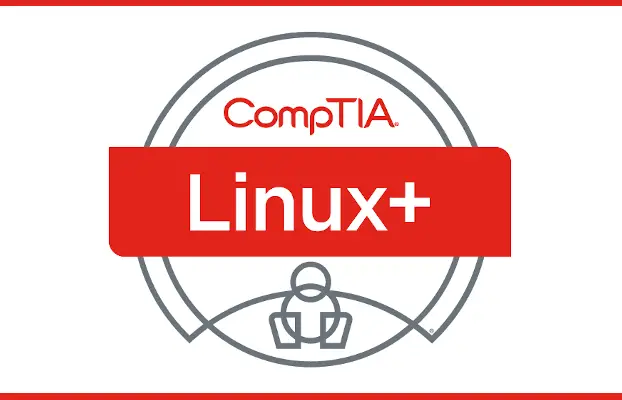 CompTIA Linux+ is an entry-level certification for IT professionals who use Linux to manage systems and infrastructure in fields such as cloud, cybersecurity, mobile, and web. To become CompTIA Linux+ certified you just need to pass one exam, code-named XK0-004.
CompTIA is a job-oriented Linux certification that covers Linux from the ground up, from basic installation to general configuration, maintenance, and troubleshooting. It's perfect for beginner system administrators who have little to no formal knowledge about Linux.
The CompTIA Linux+ exam includes performance-based multiple-choice questions and the exam covers tasks associated with all major Linux distributions, making it a solid foundation for advanced certification and further specialization.
As a CompTIA Linux+ certification holder, you will be recognized as having acquired the following skills:
Operating system and hardware configuration.
Security best-practices.
Maintenance and system upkeep.
Diagnostics and troubleshooting.
Automation and scripting.
It's a 90 minutes exam with 90 questions that range from multiple-choice questions, performance-based questions, and fill-in-the-blank questions. For you to achieve the certificate you must pass with a score of at least 720 out of 900.
Although there are no prerequisites, it is recommended that you already hold the CompTIA A+ and CompTIA Network+ certifications. A year's worth of previous work experience with Linux as a system administrator will also help, but is similarly not required.
Job roles that Linux+ will give you access to include Linux System Administrator, Network Administrator, Technical Support, and Web Administrator. These are only a few examples and the exact title will vary among different companies.
Validity period: 3 years.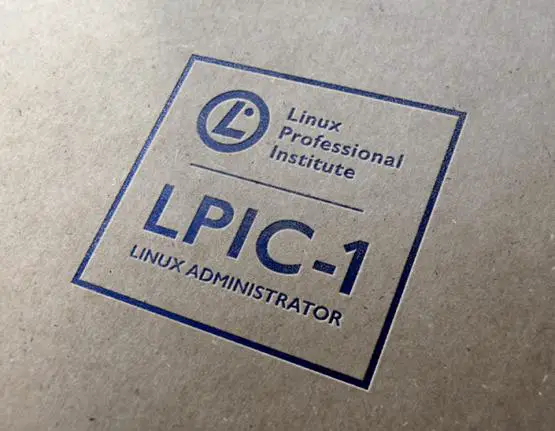 LPIC-1 is the entry-level certification in Linux Professional Institute's multi-level certification program. This certification is used to validate your ability to install and configure Linux systems in a real-world setting.
Linux Professional Institute Certification 1 (LPIC-1) focuses on up-to-date trends in the Linux world and is intended to demonstrate proficiency in modern system administration. It has been designed in such a way as to prove that you know how to approach working with Linux in a professional work environment.
The LPIC-1 for Linux administrators does not have any prerequisite recommendations for a candidate to take the exam. To be accredited for this certification, you must pass exams 101 and 102 which are the current exams in version 5 of this certification. This certification is valid for a maximum of five years and it is primarily offered in English.
As an LPIC-1 certified Linux administrator, you will acquire the following knowledge and skills:
Good understanding of Linux system architecture.
Installation and configuration of Linux workstations as well as X11 setup for network clients.
System maintenance tasks and troubleshooting.
Filesystem management.
Proficiency with the GNU/UNIX command line.
Validity period: 5 years.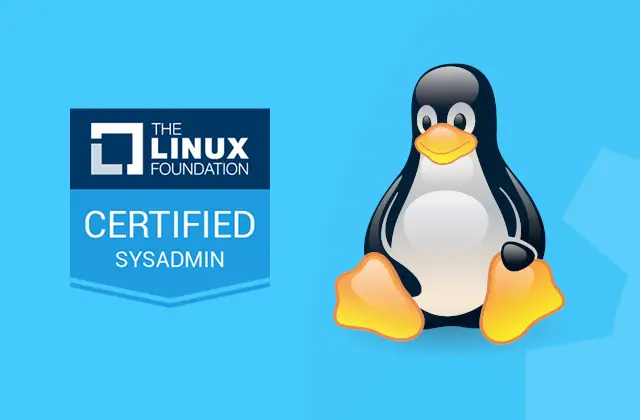 The LFCS certification is ideal for IT professionals in their early stages of Linux system administration. The certification exam simulates typical job tasks faced by professional Linux system admins. The Linux Foundation System Administrator certification does not have any prerequisites in order to take the exam.
The exam is a proctored and performance-based test that requires you to solve multiple issues from the command line interface within a two-hour duration, and its certificate validity is three years.
The Linux Foundation comprises a host of experts in the Linux community – including Linus Torvalds himself (the creator of Linux) – who came up with the following performance-based exam competencies:
Linux essential commands cover about 25 percent.
Networking covers about 12 percent.
Running system operations covers about 20 percent.
Management of group and users covers about 10 percent.
Service configuration covers about 20 percent.
And finally, storage management covers about 13 percent.
Validity period: 3 years.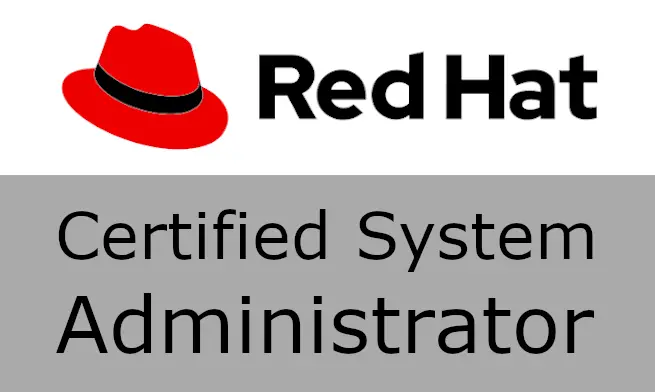 The RHCSA certification is an enterprise-ready certification for more advanced Linux system administrators, but beginners are encouraged to aim for it as soon as they feel confident. It's a highly respected certification within many companies and organizations.
The exam, codenamed EX200, takes place over 2.5 hours and one must pass with a score of at least 210 out of 300 (or 70%) to become certified.
With a Red Hat Certified System Administrator certification, you will be able to:
Administrate Red Hat Enterprise Linux by managing run levels, processes, services, and virtual machines.
Use essential tools for directory management, file handling, documentation, and command line environments.
Configure local storage with partitions and logical volumes.
Deploy and maintain Red Hat systems and application software.
Create and manage filesystems (local and network).
Strengthen security with the use of a firewall and SELinux.
Manage users and groups.
Validity period: 3 years.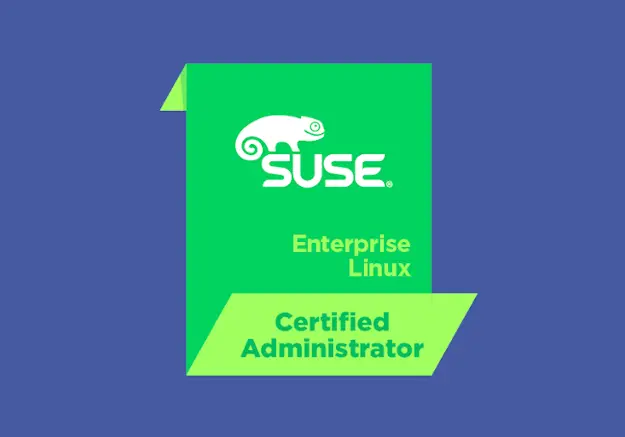 SUSE Certified Administrator certification is the first-level certification for Linux system administrators who use SUSE Linux in a business environment. While not as widespread as other Linux distributions, SUSE Linux is nevertheless used as an enterprise class operating system in several countries around the world, most notably Germany.
With the new SUSE certification framework, you can choose to become certified in either 1) SCA in Enterprise Linx, 2) SCA in Enterprise Storage, or 3) SCA in Systems Management. The SCA has no prerequisites and you only need to pass one exam to get the certification.
The exam can be taken online and is proctored (supervised remotely).
Validity period: Forever, but to be certified in a newer version of SUSE Linux requires recertification.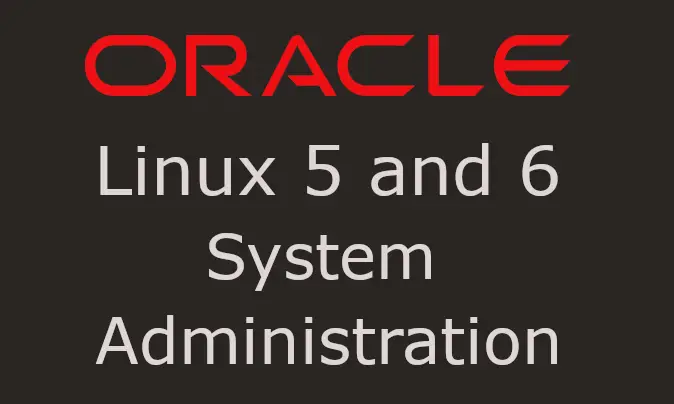 This certification enables Oracle Linux administrators to handle the typical tasks that they will face in their day-to-day operations. The duration of the exam (codenamed 1Z0-100) is 150 minutes and the passing score is 61%.
It equips the IT professional with the following skill sets:
How to manage the Linux kernel.
How to set up users and groups.
How to install software packages.
How to configure Linux services.
How to configure networking, logging, and booting.
Newer editions such as the System Administration certification for Oracle Linux 7 and Oracle Linux 8 are now also available as learning paths on the Oracle website.
Validity period: Forever, but to be certified in a newer version of Oracle Linux requires recertification.
Conclusion
In the world of Linux system administration, there's nothing better than being an expert and being able to prove it. Getting certified in Linux from a professional standpoint will help you find that first Linux sysadmin job while teaching you a ton about Linux that you might not have learnt otherwise. Good luck with your chosen certification!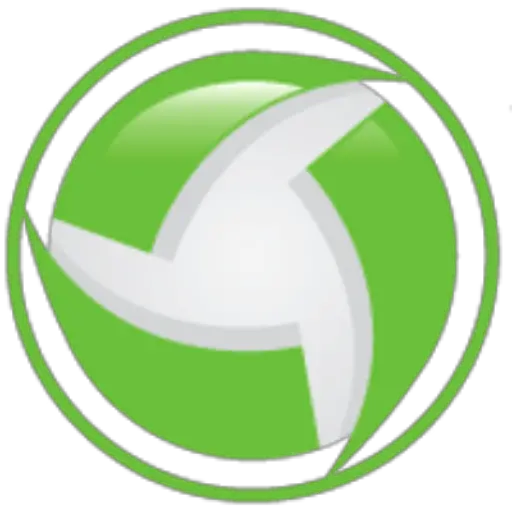 Tom Davis is a technical contributor at TechWombat. He enjoys writing on IT, open source, electronics, and other geeky arcana. Tom's always happy to reply to comments and corrections, so be nice and send him your thoughts at tomdavis@techwombat.com or in the comment section below.