Geeks and gamers have a good reason to celebrate. With the release of the Razer Edge Pro Gaming Tablet, we can now enjoy a fully functional gaming device that can be many things – a tablet, a desktop PC, a mobile console system, and a home console system.
A lot of hoopla has surrounded the Razer Edge since it was released and if you are wondering if all the accolades it received are well earned, this matter-of-fact review should be able to help you come up with a more informed decision. For starters, the Razer Edge Pro has already won multiple awards, bagging the Best of CES 2013 award, the People's Voice CES 2013 award, the Best of Show CES 2013 award, and PCMag.com's Editor's Choice award. That's a pretty good start.
The Razer Edge Pro is razor sharp with the following specifications:
Intel Core i7 dual core processor with hyper-threading
CPU: 1.9GHz (base)/3.0GHz (turbo)
8GB DDR3 (2x4GB 1600Mhz) RAM
256GB SSD (SATA-III) internal storage
Intel HD4000 (DX11) video
NVIDIA GT 640M LE (2GB DDR3,  Optimus technology)
10.1" IPS 1366 x 768 multi-touch HD display
Windows 8
Connectivity:  Intel WLAN, 802.11b/g/n + BT4
Multi-Media:  stereo speakers, HDMI Codec supports 7.1, front-facing 2mp HD webcam, array microphones, Dolby Home Theater v4, USB, 3.5mm audio jack
Using Intel's 3rd generation Intel Core i7 processor, the Razer Edge Pro is no slacker in processing high-end games, applications, and all types of multimedia. The graphics are nothing short of stellar, thanks to the NVIDIA GeForce Series graphics plus Optimus technology built-in.
When you compound those features with a 10.1″ high definition multi-touch display and a rugged high-speed solid state drive, what you get is a high performance multi-gaming device that can run as a tablet, as a PC, as a mobile console system, and as a home console system. What more could a hardcore gamer ask for? To answer that question, this review will break down the different modes the Razer Edge Pro is capable of.
Aesthetics
First, let's take a look at the visuals on this slick gamer tab. You may click on any image below to zoom in.
Tablet Mode
This is a fully functional tablet that runs on Windows 8 and a 3rd generation Intel processor, so it's not really surprising for the device to work well in terms of processing even rapid screen touches. Tablet mode is true to its name, and what you get is a high-end tablet – no more, no less.
PC Mode
For this mode, you'd need to purchase a docking station which is sold separately at $99.99. Using the docking station, you can connect the tablet to a desktop along with other peripheral devices. The transition is seamless, and you get to feel like you're really using a desktop computer. The keyboard is intuitive enough, and the auto-rotate mechanism runs ever so smoothly.
There could have been a specific button for activating the keyboard, but that's a minor nitpick. As far as the PC mode goes, the Razer Edge Pro aced it.
Mobile Console Mode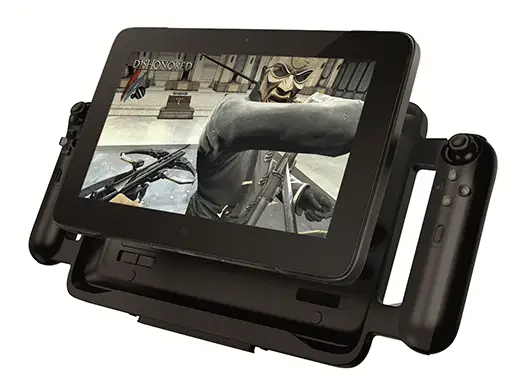 Once you have purchased the gamepad controllers for the Razer Edge Pro, you're off to the races as far as having an awesome mobile console. It's all plug and play, just like with a regular console system. The vibration-feedback feature is a welcome addition since it can make you feel like you're really in the thick of the action. The audio is impressive too courtesy of the device's direct reflective acoustics.
The gamepad controller comes attached with dual precision analog sticks and backlit D-pad and action buttons to give you a gaming experience where you feel like the controller is part of your body. The controllers are also ergonomically designed to make them feel more comfortable in your hands.
A pretty neat concept, given the movement involved on the part of gamers when they're slicing, dicing, and shooting at opponents that won't stay put. The only drawback to using these controllers is that they're a bit on the heavy side.
Home Console Mode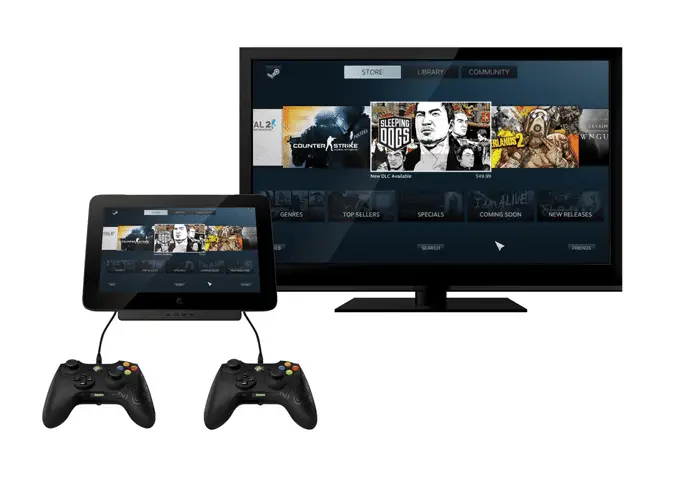 Converting your Razer Edge Pro into a home console is easy. Just put the tablet into the dock, connect it with the TV using the HDMI-out plug along with the peripherals using the three USB 2.0 ports, and you're good to go.
Battery Life
When it comes to battery life, the Razer Edge Pro is able to meet the demands of high-end games, applications, and all forms of multimedia. If you play a game at full force and with all the necessary peripherals in use, the device can last up to 4 hours. That's to be expected, though, given the gamut of processes the device is involved in to ensure that you get to have an epic gaming experience.
How the Razer Edge Pro Stacks Up Against the Competition
So how does the Razer Edge Pro fare against competing gaming tablet devices as far as market shares are concerned? It can be explained in 4 words: It rocked the competition.
In fact, the device sold out 20 days before its release. The awards the device has won during the year has really given it much-needed exposure.  This means that the future of the device in the wild is looking ever brighter.
There are several others that fare well in the competition such as the Toshiba Satellite U925T and the Acer Iconia W700, but when it comes to the power of the CPU and the GPU, the Razer Edge Pro blows them out of the water.
The Optimal Gaming Device
That being said, the Razer Edge Pro is an exciting device that has broken new ground as far as gaming devices go.  It's the jack-of-all trades of gaming devices, and it's also more than that. The only thing that can really take the device out of the competition is its $1,300+ price tag.
There are some people who would prefer a cheaper tablet device that still gets the job done, but if you're a gamer who aims for an optimal gaming experience, the Razer Edge Pro is the device to go for.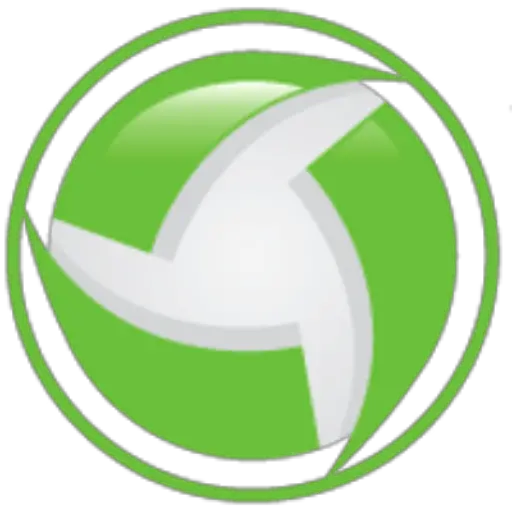 Tom Davis is a technical contributor at TechWombat. He enjoys writing on IT, open source, electronics, and other geeky arcana. Tom's always happy to reply to comments and corrections, so be nice and send him your thoughts at tomdavis@techwombat.com or in the comment section below.