Unlike Apple's iOS, Android is widely available to many devices, not just brands carried or owned by Google. Because of this, the Android gadget market has become more diverse, offering countless entry-level to high-end smartphones and tablets.
And while Apple just refreshes a handful of products every year, we see different manufacturers like Samsung, HTC, and LG, among others, experimenting with new and existing models to find the right combinations to address a variety of consumers. These electronics giants are locked in an endless arms race to come up with the best phones and tablets in the market.
Outside these big-name brands, it is rare to see high-quality units that would exceed expectations in terms of aesthetics and performance. But with the ever-evolving technology, it's not impossible to find hidden gems among the sea of Android gadgets. Mass production and improved design practices have led several electronics lightweights to come up with gadgets capable of taking on the best ones in the market today.
Here are two up-and-coming high-performance Android smartphones from relative unknowns in the mobile industry.
OPPO Find 5
OPPO, an electronics manufacturer from China, seems to have fielded the first 1080p smartphone with the Find 5. On paper, this 5-inch phone is capable of competing with the likes of Samsung's Galaxy S4, HTC One, Sony Experia Z, and even the iPhone 5. The specs are pretty much on the higher end of hardware spectrum, boasting a quad core 1.5GHz Snapdragon S4 Pro Processor with 2 GB RAM and 32 GB internal storage. And if that's not enough, it also comes with a 13 MP rear camera and a skinned version of the latest Jelly Bean variant.
The Find 5 is a suitable alternative for the top-of-the-line entertainment and business phone hybrids in the market today, capable of running any games and productivity apps for any type of user. The only downside to this phone is its 2500mAh battery.
Although this juice pack is not something to scoff at, it will prove inadequate because this is a 1080p-display phone with a quad core processor. It's hard to conserve power when you have a smartphone that's full of potential. It would have been way better if OPPO decided to pack 3000+mAh battery instead, but maybe that's something we'll see in future offerings.
Meizu MX3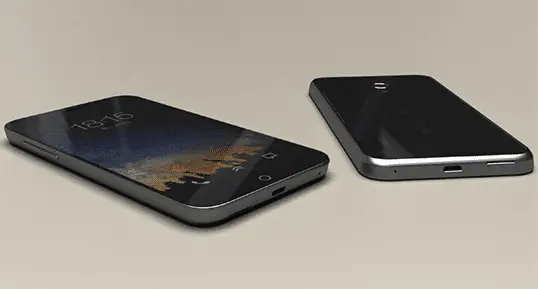 If you're looking for the perfect blend of aesthetics and performance in a phone, the Meizu MX3 should be a perfect candidate. This smartphone is still in the works, but the leaks show a lot of promise. It is by far one of the most stunning rumored handsets, even though there's very little evidence to prove any of these assumptions. What we know of the MX3 is that it will be released this year by Meizu, and will most probably sport a design similar or close to the leaks available today.
This Chinese manufacturer is known for its wafer-thin, narrow bezel designs. And if we look at their current offering, the MX2, it's safe to assume that Meizu knows what it's doing with their smartphones. And that's not all: the MX3 is also rumored to feature the ExynosOctaprocessor, the 8-core powerhouse first debuted by some variants of the Galaxy S4. There's no way that the MX3 will be a push-over in terms of performance; the ExynosOcta processor will also be paired with a 3 GB RAM, a 32 GB storage, and the new industry gold standard—a 13 MP shooter.
Notice that these two are both from Chinese manufacturers, relative unknowns in the electronics world stage. The downside of this is minimal Android support, so any new OS upgrades won't be readily available to these smartphones. And unless these units get picked up by major carriers in the US or Europe, it will be hard to see any of them in major markets worldwide. On the upside, these handsets will be a lot cheaper than its well-known counterparts.